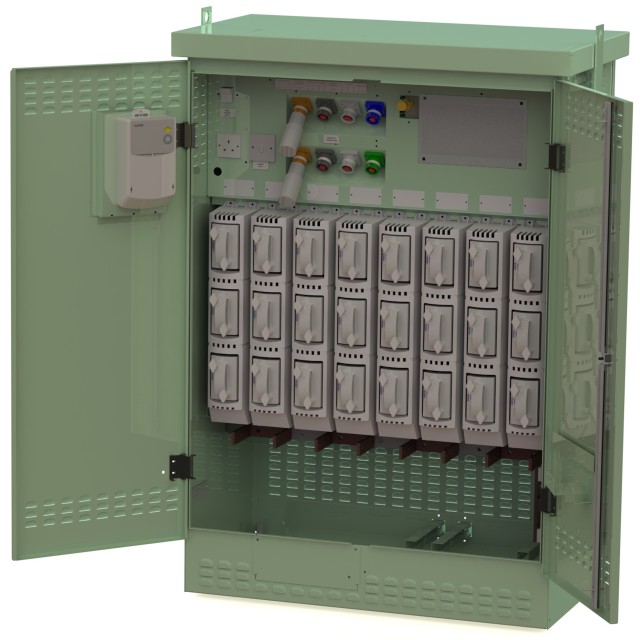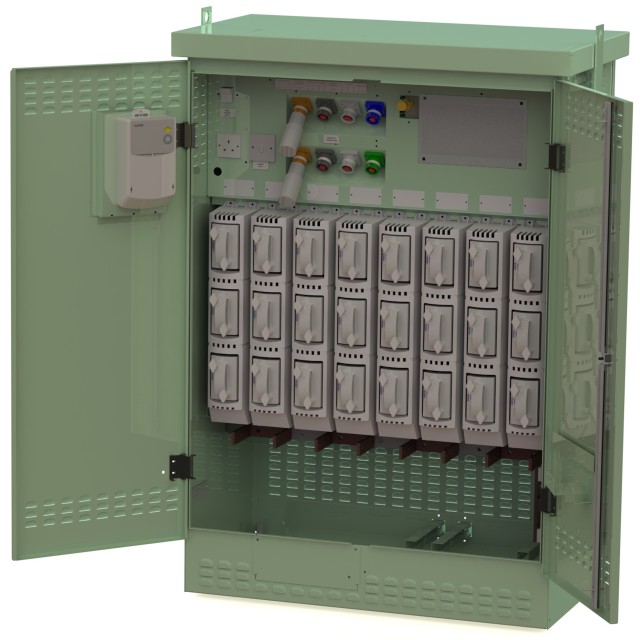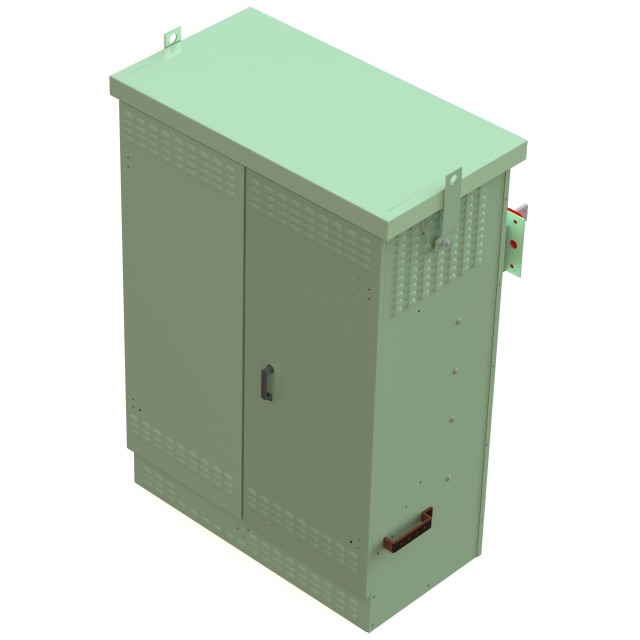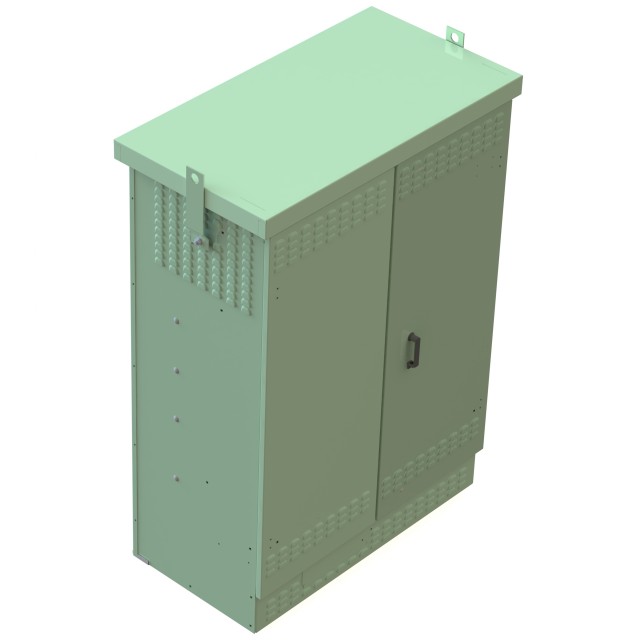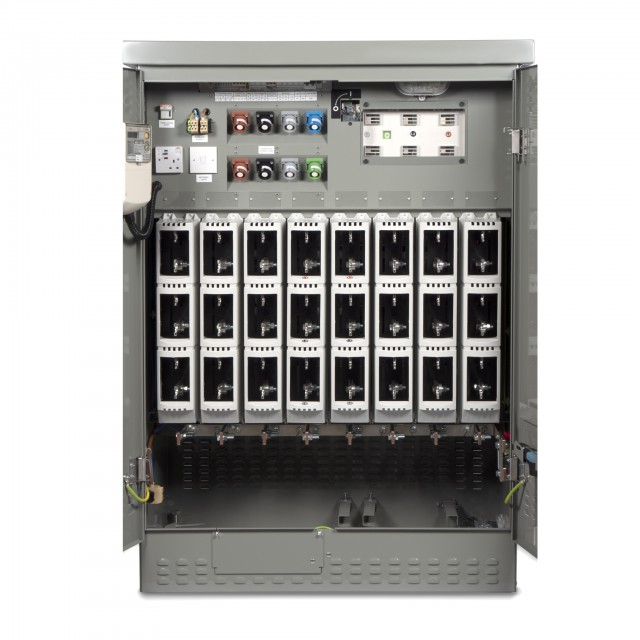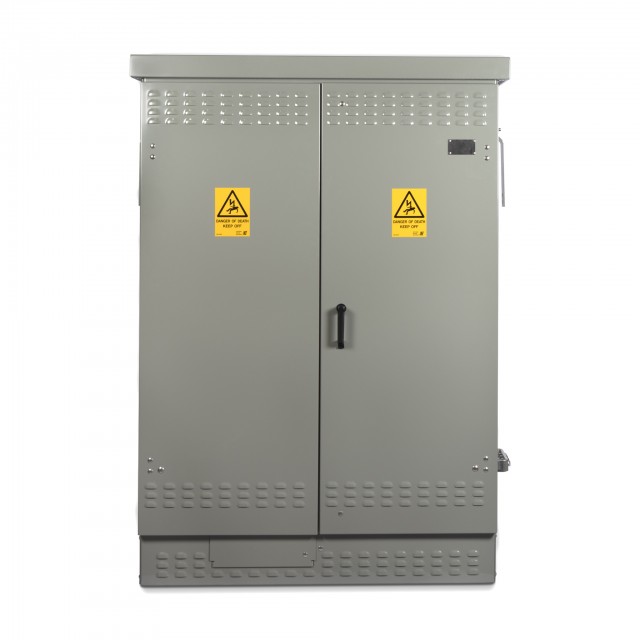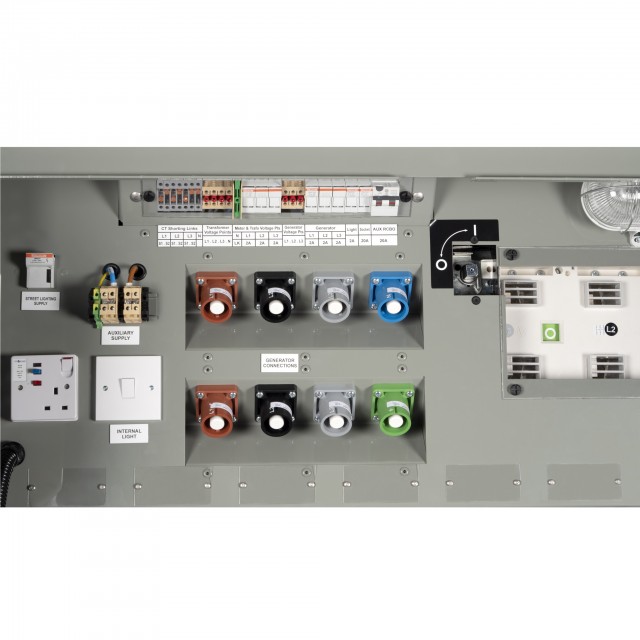 1600 A 8 Way Distribution Panel with Generator connections
Specification
Generator connections
Accepts gU, J type, 82 or 92 mm fuse links
IP 44
3 Phase + N + E
Fused Cable Boxes and fuseboards in cabinets shall be suitable for transformer or pole mounting as required.
Rated operational voltage Ue: 400/230V
Rated operational current Ie: 1600A
Rated frequency: 50Hz
Short Circuit Level 35.5kA rms for 3 second
ENA TS 37-2 Issue 5: Public Electricity Network Distribution Assemblies
BS EN 60439-5: 'Low voltage switchgear and control gear assemblies. Particular requirements for assemblies for power distribution in public networks'.
Height (mm) 1740
Width (mm) 1177
Depth (mm) 741
Weight (kg) 425
Downloads
No downloads for this product